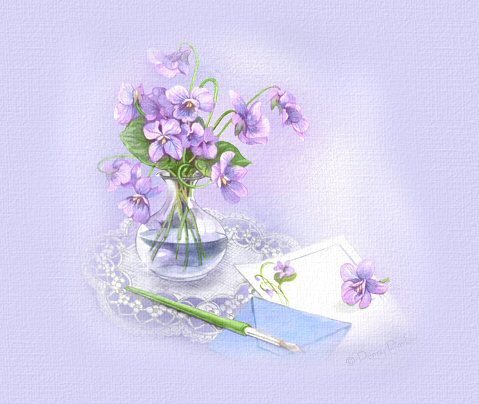 HER NOT SO SECRET DIARY
(DAVID'S DVD JOURNAL)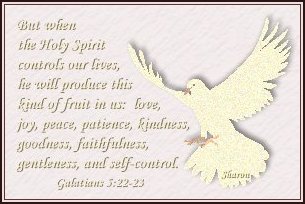 June 2001
06/01What an awesome adventure we have been on! We parked the Tilton Hilton in Palm Desert, California to visit Lynn, Arnold and Patrick. Patrick got married! Uh-huh. A pastor's daughter yet! Then we said hello to Danny who is such an encouragement to everyone he meets. We looked all over, but couldn't find Sandy, though.

06/01 Then we trucked to the Grand Canyon, Arizona. Yes, we did hike all the way down, but 'her' awesome legs could only carry her one quarter of the way back up. (I guess they are only just meant for looking at, just kidding). Any way we got the helicopter service to lift us back up.

06/01From there we went to visit Andrea in Dallas, Texas. She's back from completing her internship in China and is headed off to Connecticut to seek out her Doctorate. I forgot to ask her if Brooke and Sam were still in Tibet. We also consoled Randy and Julia (I guess you heard they split up, but did you know it was David who introduced them to each other?). Without hesitation we hopped across the border to Lake Charles, Louisiana to Fat Tuesdays to pig out on some cajun digs. We partied in Fort Walton Beach, Florida just like the good old college days, then boogied up to Myrtle Beach, South Carolina for more of the same.

06/01Time to cool our jets, so we camped out at Kenny and Marianne's plantation in Marietta, Georgia for a couple of days.

06/27/01 Couldn't wait any longer so we headed for Palm Beach, Florida and her family where we tied the knot forever!!!

06/01After the grandoise celebration we set sail for Nassau in the Bahamas aboard Yacht Sea! (Hunter Marine had transported it out to Florida for the occaision).

July 2001
07/01We chose to spread our love by helping to plant eleven churches on eleven islands in the Caribbean.

August 2001
08/01We slipped through the Panama Canal with relative ease.

08/01The trek to Macchu Picchu, Peru is an absolutely fascinating story that I will get to later. Meantime, for background sake, why not read Shirley's book "Out On A Limb"?



Thank you Shirley for an incredible and unforgettable adventure. David
YOU HAVE GOT TO READ THIS BOOK!

08/01The voyage homeward had some interesting moments as well, especially in Cabo San Lucas, Mexico. Ya-da Dada.

08/01Ahoy! Y'all. We just got back from Peru. Details at eleven (or as soon as we t.k.o.b. in Australia).

08/01Thanks y'all for offering to bus it (ie. The Rambling Ramada) home for us for Thanksgiving. We were wondering how to get that tank home.

08/23/01We are also planning to slip up to David's old stomping grounds in the San Juan Islands and Puget Sound before the rainy season begins, but that will have to wait until after we accompany Darlene and the Hillsong tribe back down under. Darlene just pitched a double header at Mariners last night. Leaving today via Qantas, but returning next week via Singapore Airlines (yeah, baby!).

08/23/01 Sorry to miss Monte's graduation to the heavenlies, but I doubt there is anyone who would have wanted to see me there, whereas I foretold them of the demise of the ministry two years ago.

08/29/01Hey! We're baaack!!!And I am so glad to be home again. I miss my little Duffers so much. Please, no more cards and letters; I have enough to last until Christmas, but I will answer all emails promptly! Get this: we met Livvy on the getback from the outback. She was bringing Chloe back to Malibu High for her sophmore year. Geez, I must be getting old! We must have gabbed the full fourteen hours. Chloe just played video games and listened to music. HRH King David says he caught up on a few hours of comotose living and watched a movie (but he can't remember the name of it!) But anyway I was able to convince him that we all should get together and cruise the Riviera in May, okay? We spent the first night home just sipping margueritas in the jacuzzi under the stars.

08/31/01Hi Mom! We went on one of our (in)famous midnight rides along the coast last night "au naturel". I am pretty sure the County Sheriff caught a glimpse of us this time, but he didn't say anything. Goldie took a spill on the trail coming back and sprained her leg, and David bruised his hip. Both are moving rather slowly today, but appear to be recovering. We'll keep you posted. Tata Mama!




September 2001
09/04/01Never a dull moment around here! David and I went cycling to Redondo Beach and I creamed his jeans. Who says my legs are only good to look at! Anyway he says I do 'that' everytime I stand in front of him. Then the whole gang threw us a "Welcome Home: End of Summer Beach Party and Chili Cook Off" for us. Unbelievable!
We got Paxton to ready the ATTESSA anchored in Long Beach for our cruise up the coast in October. Ciao for now!

09/11/01Hi Mom! A young boy from the barios of Santa Ana that David has been helping saved up some money and gave him free tickets to the Angel's game (not the Heavenly ones, but the California ones) on Sunday. What a trip! He even took me out to dinner (Italian!!..my favorite) afterwards. Got to go now. We've been called to Washington D.C. More details when we get there. I don't know how we're going to get there either! There's no flights anywhere!

L'an mil neuf cens nonante neuf sept mois
Du ciel viendra grand Roy deffraieur
Resusciter le grand Roy d'Angolmois.
Avant apres Mars regner par bon heur.

The year 1999 seven months
From the sky will come the great King of Terror.
To resuscitate the great king of the Mongols.
Before and after Mars reigns by good luck. (X-72)
NOSTRADAMUS

October 2001
10/04/01Hi Mom! We're back! They flew us to New Dehli, INDIA where we received a warm reception. But the transfer to Karachi, PAKISTAN was not so smooth. They detained us at the airport (because we were Americans!) for two days and one night. We had to sleep on the floor with our heads resting against our backpacks. I couldn't have made it through that ordeal if David wasn't there to snuggle and comfort me. After the U.S. Consul rescued us, we persuaded the Pakastani government to agree to our agenda. Then we crossed into Kabul, AFGHANISTAN to attempt to secure the release of Dayna and Heather. Dayna is a trooper, much like Cassie Bernall was; but Heather seems rather overwhelmed by the whole situation. Our efforts only secured their continued safety. We pushed on to Moscow, RUSSIA where we received a warm welcome, but our visit was cut short and we were recalled immediately yesterday. I guess you know what that means. Bush is under a lot of pressure to act decisively now. Hold On Papa! Here we go again!

2 Thessalonians
2 Thessalonians 2:1 Now we request you, brethren, with regard to the coming of our Lord Jesus Christ and our gathering together to Him,
2 Thessalonians 2:2 that you not be quickly shaken from your composure or be disturbed either by a spirit or a message or a letter as if from us, to the effect that the day of the Lord has come.
2 Thessalonians 2:3 Let no one in any way deceive you, for it will not come unless the apostasy comes first, and the man of lawlessness is revealed, the son of destruction,
2 Thessalonians 2:4 who opposes and exalts himself above every so-called god or object of worship, so that he takes his seat in the temple of God, displaying himself as being God.
2 Thessalonians 2:5 Do you not remember that while I was still with you, I was telling you these things?

10/13/01Amid dense fog we lifted anchor in Long Beach at 5:30 this morning and heading for the ATTESSA's home port of Seattle. We should be in Big Sur this evening. Yup, we brought 'The Duffers' along this time!

NEWS FLASH! 11/14/01 We might have to return to Afghanistan to rescue Dayna and Heather. Sure hope this doesn't affect our plans to be with you for Thanksgiving.

11/15/01Well, that was the quickest turnaround rescue mission on record! Thanks to none other than the son of Mommar Kadafiy yet! Totally unbelievable! We arrived at the airport in Karachi and they were already there. All we had to do is fly them back home. Isn't God so awesome!

December 2001
12/01/01Thanks for spending the Thanksgiving holidays with us and bringing the old road hog Superbus home too! Thanks also for the invite home for Christmas. We will be there!!!





January 2002
01/04/02Thanks for having us home for Christmas. It was so special to me. I loved to see Lynn in her element of service to the poor. She was incredible. She even spoon fed the little children so their mothers could eat in peace. I was forever touched. And Dee has asked me to come visit her in Tampa soon. We're already planning it. And I was overjoyed to see that Randy could make the journey all the way down from Vancouver, Canada! It was so special to have the whole family together again. Thanks Mom.

01/07/02Did I tell you what David got me for Christmas!? He bought me another house in Newport Beach right on the bluff overlooking the Back Bay at 2300 Mesa Drive. (Like we need another place already?) He has his home in Yorba Linda, and I have mine on the beach in Santa Monica, and we have our beach house in Malibu. He bought this one for my horses and because it is close to John Wayne Airport so you can come visit us more often, and not have to worry about LAX. This place is huge! Like about 15 acres with three homes on it. Lots of room for visitors.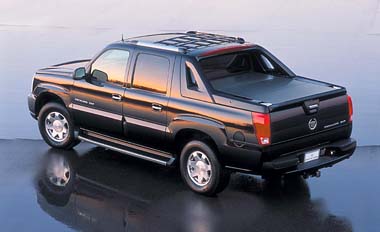 01/11/02So what did I get David, you ask? I saw him ogling a jet black Cadillac Escalade pick-up a while back. So now we got ourselves a hay hauler. License: HAULNAZ. Cool, huh? He hasn't had much time to ride in it yet, because he has had to make three trips in the past month to ARGENTINA with Robyn to set up new government relations. But everytime he establishes contact, a new government is formed, and he has to go through the whole process again. The 17 hour flights are wearing him down somewhat, but the people at Delta Airlines are so accommodating and considerate.

01/21/02Ahoy-a from La Jolla! Dave decided we needed some time alone together, so we pulled up anchor on the ATTESSA and sailed here for the weekend. Of course I took our precious old sea dog, Sir Duffy along too! He just loves the ocean, and barking at all the whales and dolphins, and chasing the seagulls off deck. We spent a glorious two days just dining, dancing, and walking along the beach. We plan to head up to Santa Barbara just as soon as the weather warms up a bit.

February 2002
02/08/02Yo Mama! Hey. how were our Super Bowl tickets? Kenny and Marianne gave them to us but we couldn't make it this time. Did you stay at their ranch in Marietta? Cool diggins, huh? So your side won; oh well, maybe next year.
NOTE: We have fired up the Tilton Hilton and are busing it to Salt Lake City for the Winter Olympics. David really is looking forward to this get-away experience. He goes on and on about how much fun it was in Calgary a few years back.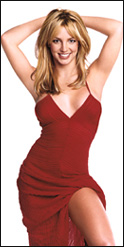 02/11/02 Oooh! I want that dress.

I want what's inside it!

Cute.

Sure is!

No. I meant your response.

Whatever!




02/14/02Look what Davey bought me for Valentine's Day! It has Mormon (ie. Utah) plates and all. He said something about how we need a family car now...whatever that means!
We're staying at Dick Margesson's. We encouraged him to leave the Malibu Vineyard a year ago to plant a church in Utah. Believe it or not, it is actually flourishing here.
We were at the figure skating broohah, and the Canadians definitely should have won. Apparently there was some behind the scenes collusion. I am confident the judges will reverse their decision.

02/20/02We spent the weekend partying up at Picabo Street's home in Sun Valley, Idaho. If we ever have a daughter, I think we'll name her Picabo too! We returned Monday to Salt Lake for the women's figure skating. They were awesome! And we're having a blast! We'll be headed homeward tomorrow. See ya!








March 2002
03/12/02Well, David flew (via JAL) to Japan on Saturday (without me, boo-hoo!). Apparently, he discovered a plot to weaken the Japanese yen to 620 per the dollar, so he is over there t.c.b. Then he was supposed to stop over in Korea to try to finalize the GM buyout of Daewoo. He was supposed to come home today via Korean Air Lines, but apparently the Japanese visit unlocked another hidden agenda to similarily devalue the Euro to 62 euros to the dollar. So he had to catch a Lufthanza flight to Germany instead. Both these devaluations and the ones in Argentina (62 pesos per dollar) and Canada (62 cents per dollar) are linked to a conspiracy to make imported goods far cheaper in the United States, and make American production over-priced and unmarketable, while simultaneously driving up unemployment and shuttering businesses in our country. The war has taken on a different front!

POPPA, CLOSE YOUR EYES BEFORE YOU READ THIS!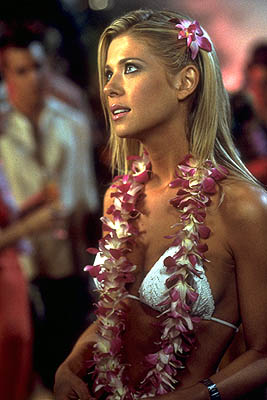 03/23/02Hi Mom! I have seen very little of Dave lately. As soon as he returned from Germany, they sent him off to Peru to investigate the crisis there, and ensure President Bush's visit would proceed safely. He is returning (ha-ha) on Sunday after stopping over in El Salvador.
Otherwise, I have been kept quite busy myself in that Dave and I have adopted a quaint small village of 25 families in Mexico nestled between TJ, Tecate and Ensenada. Thus far we have built a church; hired a teacher for the children; and added a market (that plays beautiful Mexican cantadas all day long); plus employed everyone in town. They are all so grateful, they want to throw a fiesta celebration on Easter Sunday for us. I do hope David can be there. Just in case, I got a new picture. Wha'd ya think?

April 2002
04/08/02Hi Mom! We had a really great Easter in Mexico. We ate big fat juicy tamales until they were coming out of our ears!
Guess what? I entered my Ferrari in the Grand Prix Auto Race in Long Beach next week!...NOT!!! No, we just signed up to help out in the hospitality arena. This should be fun, don't you think?
Hey, I am really looking forward to our escape to the Cannes Film Festival next month. David has sent the ATTESSA on ahead, and it should be docking in Nassau sometime tonight. He hasn't decided on our flight/travel itinerary yet, because it depends on the weather forecast for the Atlantic crossing. Maybe we could skip some of the festivities and take a day trip to Monte Carlo, and what about Paris?...What about Paris!

04/26/02Yo Mama! We were supposed to be in the Tommy Bahama yacht race today from Newport to Ensenada (we entered the Yacht Sea!), but the Prez has 'Bush-wacked' us and "requested" our presence at the Saudi summit at his ranch in Texas because we are on such good terms with Crown Prince Abdullah; so...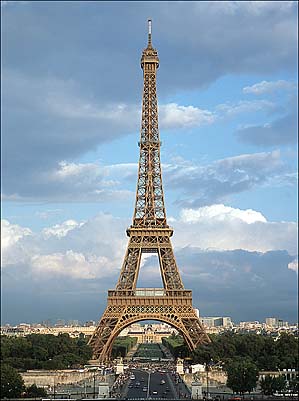 May 2002
05/27/02"Ah, Paris! C'est la vie, n'est pas?" I am so glad you could join us in Cannes this year. What a blast! Did you enjoy your week long accomodations aboard the ATTESSA? Pretty swank, eh? David's still not sure whether to risk sending her back to Seattle via the Suez Canal or backtracking through Panama.
I am so glad we opted for the Concorde return flight again. Otherwise, I doubt whether we could have made the INDY 500. Thanks again for the great seats. (Called in a few favors, did we not?)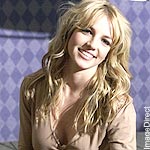 May 2004
05/18/04Dear Diary, Oh my gosh! Has it really been two years? A lot has happened, and I have changed a lot too. I will try to remember what I can.
My fondest memories were when David and I signed up against all odds to help Arnold Schwarzenegger terminate the Ol'Gray Mare: Gray Davis as Governor. Boy did we catcha lot of flak for that! But everyone is singing a different tune now. Everyone has nothing but praise for the work that Arnold has accomplished in just a few short months. It has been extraordinary! He is such a generous person as well. He gave us one of his Humvee's as a gift for all the help and support we gave him. We knew right from the start he was the right man for the job, and even today he never ceases to amaze us!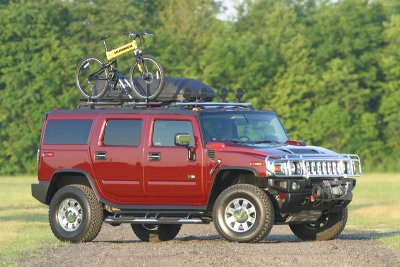 Do you remember Kate Miner, the former worship leader at Malibu Vineyard who moved to Nashville? She gave what may be her final concert here last month. Apparently she developed polyps on her vocal chords and had to go in for surgery. It was the most heart rendering service I have ever been to. I was in tears (and so was she as she sang her last song to her home church). They say that she will not be able to sing for at least six months and maybe longer. And that is how she earns her living! David gave her 25,000 to pay for the operation, and the church took up a collection that kicked in as much to help them survive over the next few months. Keep her in your prayers and that she will have a complete recovery.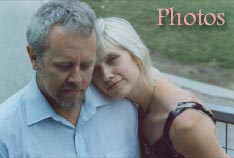 Dave and Kate Miner
David and I have really settled in at our new home in Newport Beach. He is even planning to put his home in Yorba Linda on the market. I think I may do the same with "mi casa" in Santa Monica. Neither of us wants to part with our digs on the beach in Malibu though.
David has been globe trotting from one crisis to another as usual. He really enjoys the challenge of solving potential world conflicts. We attended the U.N. General Security Conference in New York last weekend. While David was preoccupied at one of the sessions, I took some time to redesign my website. Wha'd ya think? Methinks David is a bit jealous because now he is frantically upgrading his site too. He is having a wee bit of trouble trying to install a first class flash intro though.
More later...gotta run! Someone at the door. Who can it be?

05/25/04I don't believe it! David sold his home in Yorba Linda on the first day it was listed. Saturday someone offered $2 million for it, and David said okay. He had it listed for $2.5 million, but he originally paid $1.5 million. So he thinks he did all right irregardless. Is that God or what? He has no idea what to do with the extra loot though. We really don't need anything, and everything is paid for. I decided to put my home in Santa Monica on the market as well. The listing should start this weekend. Wish me well.
David finally got his flash intro installed (not the one he wanted though). He finally decided to make his own after all the others failed to work properly. But then I also revamped my diary! Wha'd ya think? Now he is really in a tizzy! He wants to completely re-do his site again. I'm having fun.

05/28/04Umberto Agnelli passed away today, so we have cancelled all plans and are flying Alitalia to Rome then Turin for the funeral services. Funny his brother Giovanni just passed away 15 months ago. It looks like CEO Giuseppe Morchio will move up to Chairman of Fiat. David believes that John Elkann (only 28), Giovanni's grandson, should move up the ladder as well to maintain an Agnelli influence on the day to day operations. This will be a tough sell though.

05/28/04 I blogged Rance today:


Rance
First, my postcard from Turin to you...
" I'm having a nice time and wish you were her ! "
LOL

Now, what would I do if I was given control of Fox Studios for one year?

Having honed my directing skills at some famous school of the arts in the big apple and continued my elucidation at probably the oldest ivy league institution in America, I would combine both efforts into a symbionic whole.

After perusing the current mega-trends in the motion picture industry, I would seek to emulate the successes of Mel Gibson's "The Passion of Christ". There you have a built in audience of one billion souls! Pretty good for a start, don't you think? Who would have ever conceived such an idea so early in the script, thus ensuring profitability at the get go? That pretty much sets (ie. limits) the budget as well., although it would be advisable to contain expenses as Mel did. Why go overboard, when it only chews up profits?

Next you need a boffo "Christian" script. In this case you need a scriptwriter to transcribe Jackie Pullinger's "Chasing the Dragon". A timeless piece that will keep on ticking ($$$$) like the Eveready rabbit. This is a tale of a young English girl who leaves London aboard a freighter with absolutely no money and ends up in the infamous drug infested Walled City of Kowloon. She becomes the unsung Mother Theresa of Hong Kong saving thousands of users and single handedly cleaning up the slum in which these people survived.

Who can you get to play the lead? She has to be young 16-17-18, or at least pass for that age. Olsen twins??? Nah, but keep them online though. You need someone with a built in following who can draw people to the theaters. I know...Britney Spears! She needs a conversion experience and this would be the ideal vehicle for her reincarnation in the entertainment business. What better person than someone who has been there done that? She started off her Grammy acceptance by thanking God. But nowadays she is a more carnal creature. Deliverance would suit her to a "T".

Well, it's obvious that "Chasing the Dragon" would be a monster blockbuster hit, and probably a cult (excuse the nomenclature) classic as well.

In the meantime, I would be perfecting my ivy league intelligencia to the sale of Fox Studios to some unnamed buyer (other than Sony). I would time it so that the money from both enterprises starts rolling in together, and blissfully escape to B.A. with the loot.

Hasta la vista, baby!
David


What d'ya think? May be we ought to blog together too?

I dunno. It seems to be an awful lot of work to maintain site like that.

Hmmm...I guess we could always do 'guest' appearances then.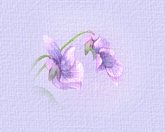 06/11/04Ooops! I did it again. I blogged Rance today re: Angeline Jolie movie proposal...
Fair, but I think Jolie was miscast as FDR. Whereas one of my aunts married one of the Roosevelt boys, I thought it only fitting I should respond with: REWRITE!!!
My qualifications for this endeavor are attendance at a famous school of the arts in the Big Apple and subsequently one of the oldest ivy league institutions that Bill Gates couldn't even finish.

In his inaugural address FDR conveyed, "the only thing we have to fear is fear itself." Therefore I have trashed the old title and substituted: "FEAR THIS!!"
In the opening scene I would have Franklin (Arnold, the ex-Terminator) chasing Eleanor (Angelina Jolie) around the pool. Both are NAKED! This would ensure long line-ups at the beginning of each showing, because no one would want to miss the opening scene. They end up in the pool where Arnold, enthralled by her floating boobies, corners Angelina and gets his pound of flesh. Arnold would have to master some pretty difficult scenes, because I would require that he grope every 'fem' (male or female) within 10 feet. I would also have a cameo role for Monica Lewinsky as Mother Teresa (I can have whoever I want in my movie!) who 'prays' for Arnold on her knees. At least that's what it looks like anyway.
In one of the pool scenes (there will be many), Arnold's libido is especially hot and he dives on Angelina. In self defense she pulls out a knife and cuts off his dingdong. Blood spurts everywhere. Even worse than the Passion of Christ. The pool turns red and the Terminator sinks. Angelina assumes the Presidency.

Hitler would be portrayed by Mel Gibson which undoubtedly would be quite a challenge for him. Only in this version Germany would win! It wouldn't be that bad because gasoline would still be 39c a gallon and everybody would be driving Mercedes or BMWs. A few odd sorts would have to suffer in VWs and Audis. There would have been no Cold War or arms race as a result, Germany would have overrun Russia. There would have been no Middle East conflict either, as Germany would own that too. Israel would not exist and there would be no Palestinian conflict either. There would be no terrorism as the SS and Gestapo would have quashed any detractors long ago.
How could Germany possibly win? Since they developed the Bomb, I say let them use it on D-Day. Then proceed to nuke London and New York. In the latter case they would have prevented 9/11 from ever happening. Angelina calls for a truce and lures Mel into the pool. He sees what he likes and goes for it. He is scouraged with an ice pick even worse than Jesus by Angelina who assumes the role of Furer (dressed in black leotards with a whip and chains). She appoints 'Hermaine' Goebels (J-Lo) in charge of the Gestapo and SS. J-Lo falls madly in love with Angelina and they make out in the pool.

I like your Ninja connection so I kept it in the script. Meanwhile the Japanese Ninja attack Pearl Harbor then push for the West Coast. Angelina agrees to a truce with Emperor Tojo (Hervey Villachaisse, is he still around? if not we could enlist Mini-Me) in Bismarck, North Dakota. She lures him into the pool and into the deep end where she is treading water. "How long can you tread water?", she asks. He paddles out to reach her but drowns. Angelina crowns herself Emperor.

For comic relief we could hire Britney Spears as Marlena Dietrich on her 'G-Zone Tour'.
Anyway riots ensue in Los Angeles and Angelina is forced to nuke the scum. Therefore fortunately this movie is never made because Hollywood goes up in a puff of smoke. Ta-Ta, dearie.


Well, whad'ya think? Shall we do lunch?

Hmmm. Your place or mine?

I sold my place; so I've got the money honey, if you've got the time!


06/13/04Yea!! I sold my home in Santa Monica; escrow closes the end of the month. Won't Davee be surprised when he gets back?
Oh, I forgot to tell you that he flew to Morocco yesterday. Former Secretary of State James Baker resigned as the U.N.'s special envoy for Western Sahara after seven years of failed efforts to resolve a dispute over the territory's status. David said he could bring an end to the impasse by providing Western Sahara full autonomy within the framework of Moroccan sovereignty which would probably be acceptable to both parties.
P.S. We started our own Celebrity Blog. Will let you know how that turns out later.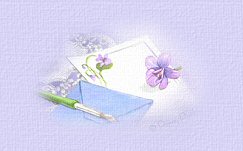 DWHartnett@lycos.com